activities
The area known as Cape Panwa is one of the last remaining truly tranquil spots on Phuket. The area is dotted with quiet, shady beaches; with the best being Cape Panwa Beach of course. See below for a list of some recommended things to do in the area and there are plenty more so make sure ask our friendly staff for more ideas.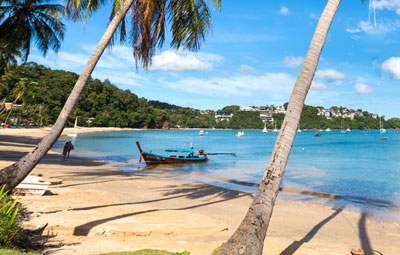 Ao Yon
Ao Yon A stereotypical shady and fringed idyllic breezy location with nodding palms, tranquil waters and a weekly yacht club for youngsters.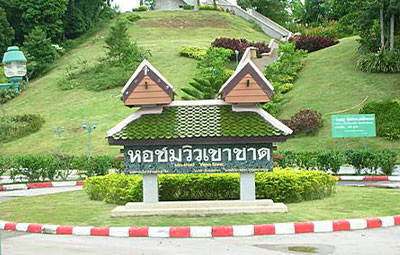 Khao Khad Viewpoint
Not to be confused with the Khao Khad Views (sic) Tower, Khao Khad Viewpoint is known to some as 'Best View' and is the ideal location to watch the sun sink into the hills behind Big Buddha at the other side of Chalong Bay. Here, you'll find a small restaurant/bar at the eastern end and a nearby walkway with several pavilions in which to sit. Romantic, panoramic and relaxing – Best View is about a fifteen-minute drive from Cape Panwa Hotel.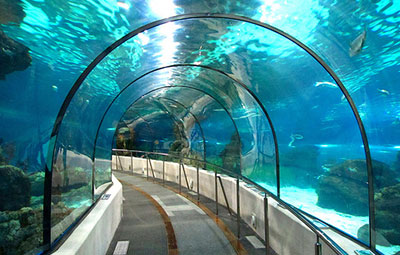 Phuket Aquarium
Phuket Aquarium is a part of the internationally renowned Phuket Marine Biological Center (PMBC), located on the southernmost tip of Cape Panwa, a short stroll away from Cape Panwa and Kantary Bay hotels. Recently renovated, it's the perfect destination for a family excursion. Enter the aquarium and instantly find yourself in a fascinating underwater world with hundreds of sub-marine species ranging from freshwater and ocean habitats, most of them local species from the nearby waters of the Andaman Sea and the Gulf of Thailand.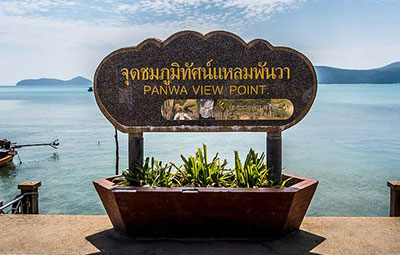 Laem Panwa Viewpoint
By the Naval Base at Panwa you'll come to this viewpoint that affords gorgeous vistas over the bay, Lone Island and Koh Hae – Coral Island. Any time of day is good to visit here and the beauty of it is that you can stroll there from Cape Panwa and Kantary Bay. Past dusk, street vendors ply their colourful and tasty wares. For T-shirts and fabrics dont't be afraid of haggling.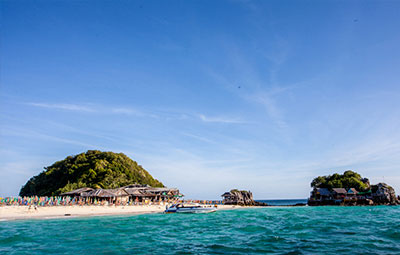 Koh Lone
Koh Lone, situated in the middle of Chalong Bay, is in spite of Phuket's mad rush for development still a quiet, lush place with only a few upmarket resorts on site. It'd easy to hire a long-tail boat ride for the 15 minute trip from Chalong Pier and explore the north side of the island, strolling along the white-sand and shady beaches.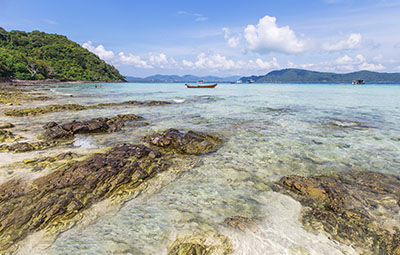 Coral Island (Koh Hae)
Coral Island in a few minutes ride from the south east coast of Phuket. Surrounded by several major coral reefs of all shapes and sizes, this island is also home to a variety of interesting tropical fish as well as exotic, yellow-beaked hornbills on its southern side. All sorts of water sports are popular here, from parasailing to banana boat rides to snorkelling/scuba diving and it is generally regarded as a one-day destination.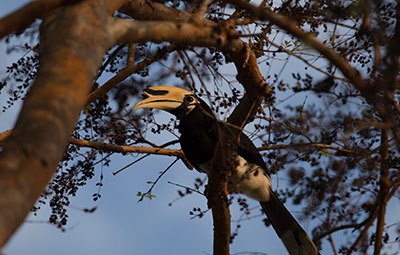 Koh Tapao Yai
This small island lies just six kilometres off the east coast of Cape Panwa. A 10 Minute ferry ride from Ko Tapao pier at Ao Makam will get you there. A large presence of hornbills is to be found here and they're relative easy to spot. There's also a small resort and the owner and staff members take a great deal of care with the welfare of the hornbills.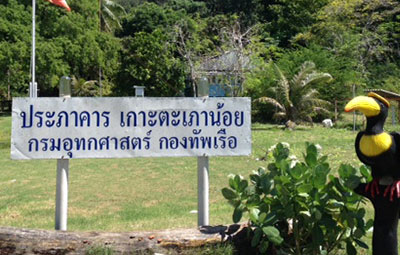 Koh Tapao Noi
Here you'll also find flocks of colourful and rare hornbills and they're easily observed. Although these exotic birds are relatively rare in the rest of Thailand, they have made adapted well to the small human populace. The people in charge of the eco-tourium development on the island believe that visiting tourists will not unduly harm their existence.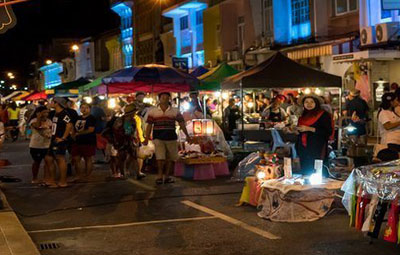 Night Market
Be sure to visit the Night Markets located on the foreshore of the bay. Souvenirs, gift and local arts and crafts on sale. Nightly from 6pm in high season.